General Michael T. Flynn
The Greatest Spook of All Time
by Thomas Wictor
Thu, December 6, 2018
I can't tell you what Robert Mueller is actually doing. "Collusion" isn't a crime, and every single state in the union reported that nobody interfered in their elections. The only things I know for sure are that Rod Rosenstein is no "deep state" agent, and Michael Flynn went on a near-suicide mission for his country.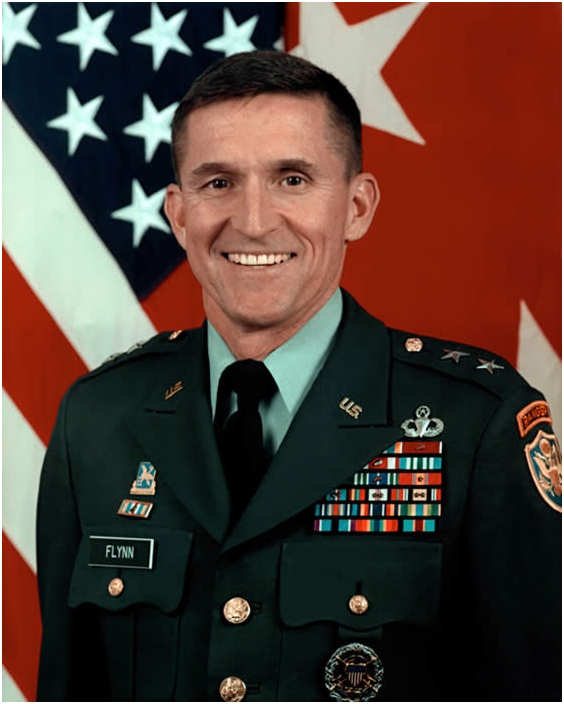 I've had one exchange with the general. He sent me a single direct message on Twitter. Half of the message is something I won't reveal because I'm sure that the general would prefer that I keep it to myself. It was something that indicated that I'm not a total waste of time. The other half of the message was the general's desire to someday have lunch with me.
Everything that follows is therefore from my own head. Nobody has confirmed it.
It's clear to me that in his brief tenure as National Security Advisor, Michael Flynn assembled a team of very skilled, serious military and civilian spooks who knew what was coming. To sit on the National Security Council, you need Top Secret / Sensitive Compartmented Information (TS/SCI) clearance.
After General Flynn resigned, his team RETAINED their TS/SCI clearance. H. R. McMaster—an expert on North Korea–came in as National Security Advisor, and the press was fed nonsense about how Flynn's people were "purged." We saw a lot of public stupidity during that period.
McMaster is a Muslim!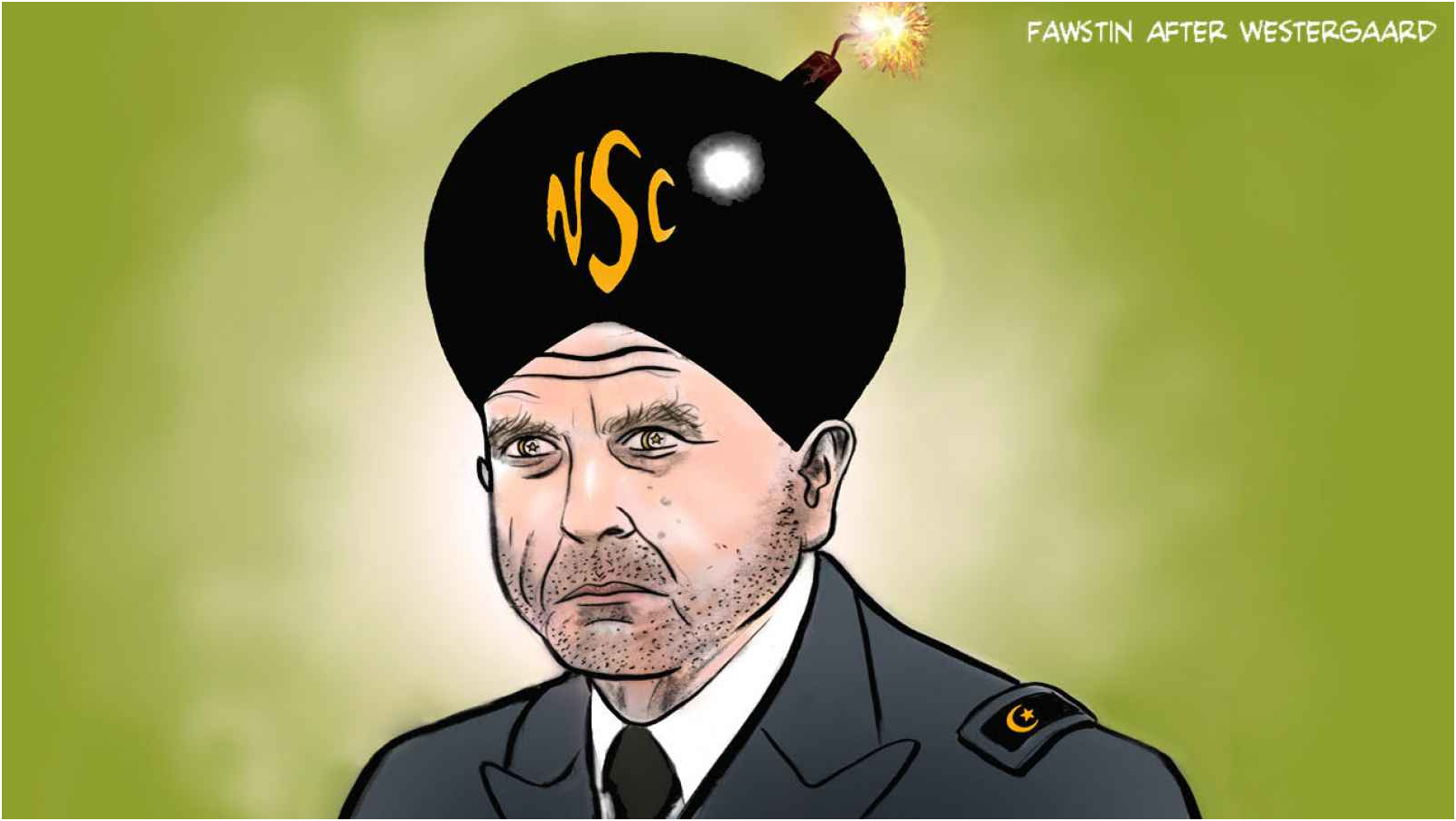 And McMaster is a puppet of the Jews!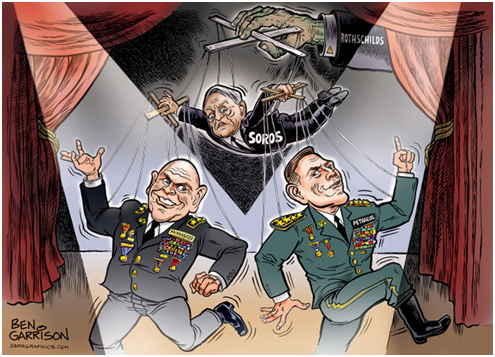 This is why I don't miss social media. All the people stirring you up never said, "Boy, was I wrong! I'm sorry." They just moved on to the next delusion.
Flynn pleaded guilty to a "process crime." In other words, they found no evidence for a single accusation made against him. He lied to the FBI. I'm positive that he lied to the FBI so that he would be charged. This was the only way to prove that the Obama administration used FISA warrants to spy on political opponents.
Once Flynn was in the system, his lawyers were given the evidence against him. As a spook, Flynn would be able to point out precisely how corrupt the FISA application system had become. FISA Judge Rudolph Contreras accepted Flynn's guilty plea, and then Contreras was yanked off the case. We were never told why.
Contreras is good friends with these two.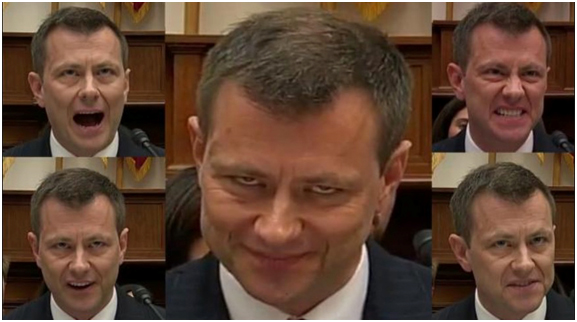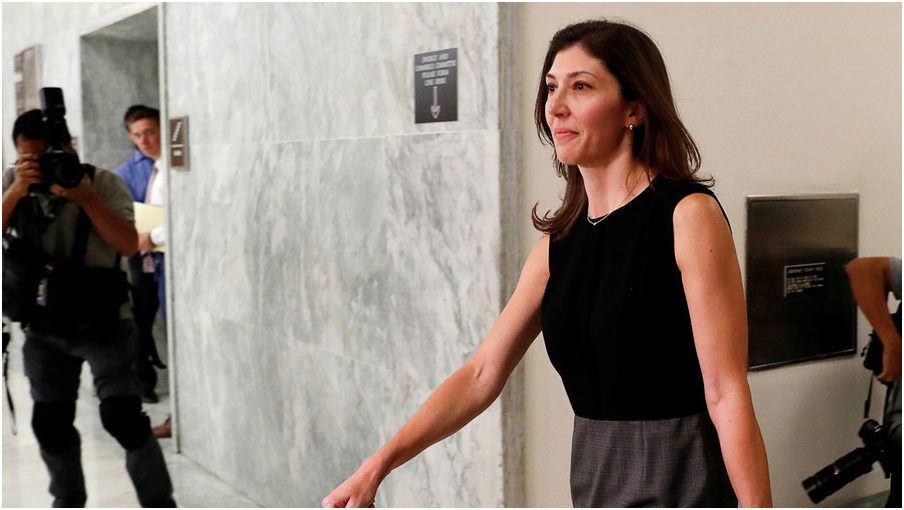 Peter Strzok and Lisa Page. People forget that they both had their butts handed to them, and they admitted that they had nothing on Trump. And Contreras was removed from the Flynn case against his will. Nobody ever expected a counterespionage operation like the one Flynn ran. It's unprecedented. He fooled everybody.
We're used to press conferences in which officials toot their own horns. Trump and his allies don't do that. It leaves an information vacuum that is filled by imbeciles who say that H. R. McMaster is a Muslim controlled by Jews, but Trump is able to mitigate the damage caused by the sheer idiocy of his fellow citizens. I'm not worried. The reason I backed out of daily commentary is disgust, not despair.
Flynn got himself indicted so that he could collect the evidence, but he also assembled a team of people who have virtually no digital footprint. After Flynn resigned as National Security Advisor, it became almost impossible to tell who is doing what and where they are. Neither Wikipedia nor the White House publish the names of those who sit on the National Security Council.
Since I figured out what was going on, I was able to determine who was doing what, but I'm not going to tell you. Most of the articles that listed Flynn's staffers have been removed from all Internet archives.
The Trump White House has been 100 percent leakproof when it comes to information that matters. Leakers did not have the TS/SCI clearances that Flynn's people retained after they were "fired," so these Leak Killers were able to identify the ones trying to sabotage Trump. And remember: As CIA chief, Mike Pompeo went to Pyongyang undetected to speak directly to Kim Jong-un. That may be one of the most impressive intelligence feats in American history.
Yet such feats are routine for the Trump administration.
I attribute this to General Michael Flynn. He found spooks like Ezra Cohen-Watnick and so many others. They cleaned house, misled, and put duct tape over flapping yaps. Leaks have always plagued presidents. Only Trump has defeated what was once considered a feature, not a bug. It WAS in fact a massive, repulsive, stinking, evil bug that Flynn sprayed with insecticide and then stomped flat. He truly fixed the wagons of the people who stoked their own egos and wrecked administrations.
There was or is a drunken ex-CIA dork on Twitter who kept insisting that "Langley" would have Trump out of office in a matter of weeks. This was a guy who got fired for sending photos of his penis to a woman who had no interest in any part of his body. THAT was the caliber of the CIA for so many lost years. But it's a different world now.
Although General Flynn paid a very high price, his sacrifice has changed the system. To use economic term, the lack of leaks is a "leading indicator," and the dumbassery of the press and the public is a "lagging indicator." Every day the Democrats make more threats, so I fully expect President Trump to follow through on his promise to destroy everybody who tries to stop him.
He has the power to do that because of General Flynn's near-suicide mission.
The general is almost ready to come in from the cold. He deserves our gratitude.
If we do have lunch, General, tell me how in the hell you get pleasure out of surfing. Didn't you see the movie Jaws? Don't you know what's swimming around underneath you? People belong on land, not in the ocean. It's the reason we have feet instead of fins.
That being said, I sincerely pity the shark that tries to tangle with you.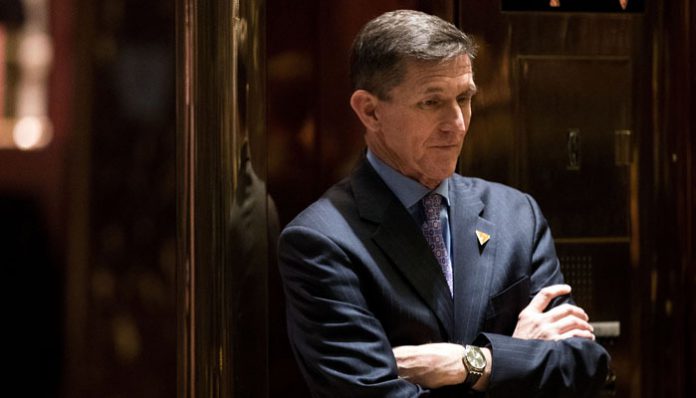 ---